We are located on Howe Point along the north-eastern coastline of the island in a private, remote area, entirely removed from noise and traffic, where seals can often be seen sunning themselves on the sand bars and bald eagles soar or dive for fish right in front of you! Yet, we are only ten minutes from the harbour town of Souris (hospital, post office, banking, groceries, liquor store, shopping...) and twenty minutes from Montague, the other main commercial centre for Eastern P.E.I. Fine dining can be enjoyed within five minutes of our location. The dunes of Greenwich National Park are a mere 15 minutes away and championship golf courses lay within a 30 minutes drive! (Navigate to ''Things to do!' for more details on these...)
When traveling from Nova Scotia, the ferry from Caribou to Wood Islands, P.E.I. will bring you within 35 minutes of our location. From the Wood Islands ferry terminal, follow Hwy #315 to Montague, then travel on Hwy #4 towards Souris. Exit at Hwy #310 towards Little Pond, right through to Howe Point.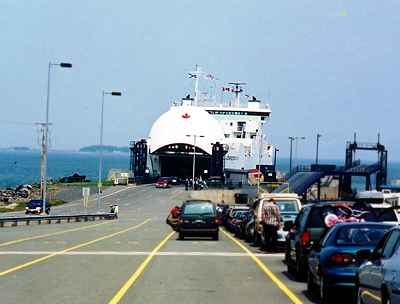 The ferry departs on a schedule of about every hour and a half, offering a pleasant respite to any car drive. Indeed, the 75-minute trip, with an offering of traditional music on deck, is often considered a vacation highlight! The fare for the ferry is paid only when leaving the Island. Up-to-the-minute schedule information is available by dialling, toll-free, 1-888-249-SAIL.
When traveling from New Brunswick, the Confederation Bridge is a very quick and dramatic way to reach the island! From Borden, travel along Hwy #1 to Charlottetown, then follow directions towards Souris on Hwy #2. Exit on Hwy #340, towards Fortune Bridge and Howe Point.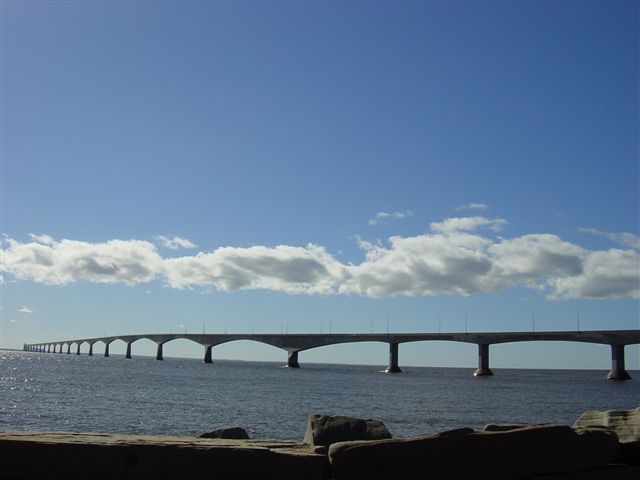 The Bridge is open 24 hours a day and takes approximately 15 minutes to cross. As with the ferry, tolls are collected only when leaving the Island. Additional information about the Bridge is available by dialling, toll-free, 1-888-437-6565.